Well it kind of shocked me when I saw that my baby is as long as a spaghetti squash this week. I can't believe I am already at 22 weeks. It feels like yesterday I just found out that I was pregnant again. I'm feeling little bird moving everyday now and her kicks are only getting stronger. I'm starting to feel them on the outside from time to time.






As for names... we still haven't decided on a name and it is really frustrating me. I want a name to call this baby! We have talked about some different names like Cadence, Chailey, Never, Lawn, Whisper, Nova, and Willow. Obviously some of those are only jokes. Check them out with our last name Moore and see if you can figure out which ones they are. :-)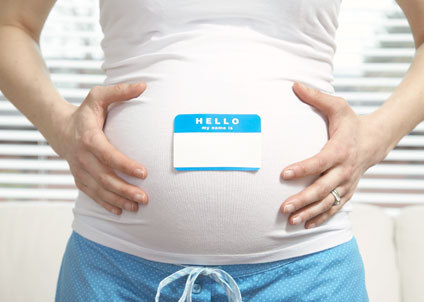 Even when we do decide on a name we are keeping it a secret until she is born. We do know that her middle name will be Nicole unless we go with Never as a first name then it might be Never Ever Moore. :-P
I did order some all-in-one diapers the other day so those should be coming in the mail any day now. I had to get them because they had a rainbow on them. I am planning on doing cloth diapers so I figured they would be a
good
great addition to my collection.
I have also checked out some daycares and think that we are going to go with the one right down the street from our house. They had lots of good reviews and I really liked the place when I went for a visit. Their prices weren't too bad either.
One last thing.... I am meeting with a
doula
today and planning on hiring her for the birth of this baby. We also receive birth classes with her fee if we sign up before the end of July. I'm very excited to be able to have this person by my side this time around. I'm hoping she will be able to give me the confidence and reassurance that I will need during this difficult process of hopefully giving birth and bringing home my rainbow child.
Well I think that is all I have for updates as of right now. My next doctor appointment is a week from today, I'll post more then.